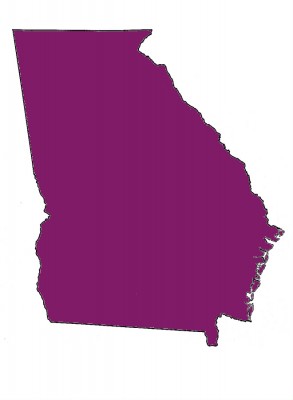 Atlanta
100 Black Men of Atlanta
100 Black Men of Atlanta, Inc. (100) is a coalition of some of Atlanta's most influential men organized to empower Atlanta's challenged communities. Together they channel educational and economic resources toward these communities' students and future leaders. The majority of the organization's community work is performed through its flagship program, Project Success. Through Project Success, the 100 provides educational support, cultural enrichment and scholarships to carefully selected students from Atlanta Public Schools.
Favor Academy of Excellence
Favor Academy of Excellence is a 501 (c)(3) non-profit organization, whose vision is for teenage mothers and fathers who enter the program to complete their high school or GED diploma requirements, graduate and transition into an institution for higher education or directly into a career field of choice.  The program will provide a fostering environment for teen parents to include: mentorship, tutorials, empowerment sessions, workshops and consistent monitoring to ensure their success and support their roles as teen parents.  The commitment from both the members of the board, community and partnerships reinforces the shared desired to encourage teen parents to succeed.  FAE will provide the culture for learning and excelling and all students will make positive steps toward a rewarding future.
Georgia Teen Challenge
At Teen Challenge Georgia International, our philosophy is simple: every human being has value and life-controlling behavior can be changed. For more than thirty years we have offered help for troubled teens and adults. This philosophy has been our bedrock as we have helped families like yours change life-controlling behavior.
Mayor's Youth Program
The Mayor's Youth Program is a program that will help with hands-on assistance in planning for for life after high school. As Atlanta Public School seniors, their dreams are important to us, so whether they go to college, technical school, join the military or the workforce, we want to help them with their decision.
NAESM, Inc.
The mission of NAESM is to educate communities of color on the facts about HIV/AIDS (Education/Prevention) and to make health care and social services available to people of color with early or advanced stages of HIV/AIDS regardless of their sexual orientation.
Our Kids Atlanta
Our goal is to equip at-risk and underprivileged youth with the skills, abilities, and the sense of self-worth they'll need to make good life decisions about education, career, family and relationships, and also to buffer them from the risk factors that threaten their progression into productive adulthood – factors such as the easy availability of drugs, physical abuse and neglect, neighborhood violence, poverty and low neighborhood attachment, negative peer pressure, and early academic failure, to name a few.
Project FLEE
Our mission at Project F.L.E.E is to help our youth flee poverty, illiteracy, teen pregnancy, gang participation and a life without purpose through mentoring and leadership development. We strive to create a safe haven for youth that is fun, educational and inspirational. Students who learn to challenge themselves aren't challenged by life. Learning to make sound decisions as well as being able to learn from one's mistakes helps to ensure youth have a strong foundation when they enter into society. We at Project FLEE are all for giving them the opportunities to decide what it is they desire to do, how as well as 'why'.
Sister Love, Inc.
SisterLove, Inc. is the first community based non-profit organization in Georgia to focus specifically upon the needs of women, particularly African American women and those of African descent, who are at risk for contracting HIV/AIDS and other sexually transmitted infections.
The Rock of Escape
We provide case management services through a creative set of opportunities to equip boys and young men to stay in school, build winning character and work ethics, and make dynamic relationship connections to family and community by age 25.
YES! Atlanta
Our commitment is to enhance the lives of vulnerable teenagers in metropolitan Atlanta through a variety of programs carefully designed to address key issues facing our youth, such as hopelessness about their future, lack of motivation in school, and distrust of adults. We show them the possibilities for a better life and provide a foundation for personal success.
YMCA of Metropolitan Atlanta
YMCA programs and services help us to fulfill our mission: Your YMCA, reflecting its Judeo-Christian heritage, is an association of volunteers, members and staff, open to and serving all, providing programs and services which develop spirit, mind, and body. Financial assistance is available based on need. The YMCA actively seeks to identify and involve those in need. All YMCA programs are anchored in ideals such as core character values and leadership development, providing programs that serve the needs of the community and enrich individuals.
Youth Community Action
The Youth Community Action Program (YCAP) develops youth leadership by providing popular political education to young people in Atlanta, creates alternative youth-run media programs, and organizes for local community power. The program addresses systemic mis-education of Black youth and youth of color in Atlanta school systems and connects young people to social movements. The Septima Clark Community Power Institute, the Youth Speak Truth radio program, and other activities provide entry points for youth to engage in community governance opportunities, build leadership through historical analysis and critical development, and breaks isolation through connection to cross-regional youth organizing efforts.
East Point
The Ludacris Foundation
The Ludacris Foundation inspires youth through education and memorable experiences to live their dreams by uplifting families, communities and fostering economic development. The Ludacris Foundation focuses on three key areas: Leadership and Education; LudaCares, our hands on community outreach; and Living Healthy Lifestyles. Our efforts reach youth at all age levels.
Stone Mountain
Tupac Amaru Shakur Foundation
Our mission is to provide training and support for students who aspire to enhance their creative talents. Each and every child desires freedom to creatively express themselves. We provide an environment that encourages freedom of expression, serves as a resource for families, and empowers via education.