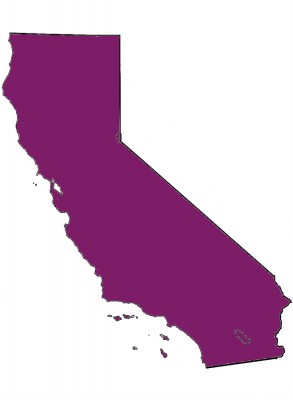 Los Angeles
HerShe
The HerShe Group empowers young women in foster care and those that have been recently emancipated to make a successful transition from adolescence to adult independence and to realize their full potential by exposing them to extraordinary experiences through the arts, mentorship, discovery and training.
Justice By Uniting in Creative Energy (J.U.I.C.E)
Justice by Uniting in Creative Energy (J.U.I.C.E.), a project of Community Partners, is a non-profit weekly hip hop arts program that seeks to develop youth leadership and technical skills, creative expression and self-confidence through the artistic elements of hip hop which include breakdancing, urban art, deejaying, emceeing/spoken word and music recording.
Oakland
Allen Temple East Oakland HIV/STD Prevention Project
Through our community based East Oakland Collaborative, Allen Temple Baptist Church AIDS Ministry is dedicated to providing HIV/AIDS-related services to the people of East Oakland and neighboring Alameda County cities. Locally, the Ministry focuses on prevention education and the provision of much needed medical and social services. Currently, a major challenge in Oakland is that many people don't know they are HIV/AIDS positive. The Ministry understands this challenge. As result, we urge everyone to get tested and we place a special emphasis on outreaching to youth and young adults. Our Collaborative programs include partnerships with civic, religious and corporate organizations.
Bay Area Youth Arts
Bay Area Youth Arts is a nonprofit youth development through the arts program.  Our mission is to help at-risk, inner-city youth develop the self-discipline, self-confidence and self-esteem necessary to lead positive and productive lives.  We prepare young people for life's challenges and opportunities through an arts education program that fosters listening skills, learning skills, creativity and responsibility.
Measure Y
Measure Y – the Violence Prevention and Public Safety Act of 2004 creates a safe Oakland by dramatically reducing violence among youth and adults. The Measure Y network weaves together social services, nonprofits, police, employment, schools, criminal justice, faith based agencies and community members at the neighborhood level to address the symptoms of violence.
The Ella Baker Center for Human Rights
The Ella Baker Center for Human Rights is a strategy and action center working for justice, opportunity and peace in urban America. Based in Oakland, California, they promote positive alternatives to violence and incarceration through their four cutting-edge campaigns.
Women of Color Resource Center
For almost twenty years the Women of Color Resource Center has been at the forefront of the social justice feminist movement, promoting the well-being of women and girls of color across the United States, through popular education, leadership development, research and social analysis.
As a movement building organization, WCRC's work supports the health and growth of social change organizations and individuals, sustainable infrastructures, and network development. We strive toward a stronger movement by building trust and a common vision between organizations and individuals working in different sectors and on multiple issues.
Youth Mentoring Connection
Youth Mentoring Connection awakens at-risk youth to their power, unique gifts and purpose by matching them with caring adult mentors and placing that "match" within a structured group dynamic that provides the resources youth need to reach productive, conscious adulthood. We further seek to awaken society to the needs, promise and value of this overlooked population.
Our Vision is of a community where young people are truly seen and not just watched, where society understands and accepts its responsibility in meeting the needs of all young people, and where young people bring their gifts back into their communities as productive members of society.
Youth Together
In 1996 Youth Together was formed by youth, community members, parents and school officials in Oakland, Berkeley, and Richmond, California concerned about inter-racial violence and inadequate school conditions. Because of the organization's youth leadership programming, student centers, and campaigns, six local high schools are developing positive, long-term solutions to fight social, political, community, and educational inequities in their lives, serving as a model for empowering change in other communities. Community members were inspired to form Youth Together in 1994 in response to inter-racial conflicts in schools. Since that time, young people in Youth Together have fought for, won, and continued to struggle for a new vision of their schools and communities.
Youth Uprising
Youth Uprising is a not-for-profit organization, seeded and supported by Alameda County and the City of Oakland.  It is dedicated to being a leader in the advancement of youth leadership development as a means of affecting positive community change by ensuring that youth and young adults are supported in actualizing their potential.
Palo Alto
Project 2040
The PROJECT:2040 Fellows Program matches high performing black and latino undergraduate and graduate engineering students with Silicon Valley start-ups for summer internships, and also provides them with the insight, networks and support to ensure their successful participation in the high tech innovation economy. The latest census projections show that people of color will be the majority in the United States by the year 2040. And yet there is no indication that the substantial minority achievement gap will be closed by that same year. We are launching PROJECT:2040 to make a direct impact on the achievement gap by increasing the numbers of underrepresented minorities participating in the high-value innovation economy — an economy centered in Silicon Valley.
Sacramento
Research and Policy Institue of California African-American Youth Leadership Program
The African American Youth Leadership Program (AAYLP) is a division of RPIC with the goal of providing the leaders of tomorrow with the necessary tools to be prepared for today's corporate world.  We believe that this goal can be achieved in providing students with academic guidelines, interactive training and exchanges with business leaders and policy makers.  AAYLP participants are prepared with the practical training to be effective leaders in their communities.
San Bernardino
Youth Action Project
The Youth Action Project is a non-profit organization that works to empower San Bernardino's youth to develop the skills and habits needed to experience economic and social success.
San Diego
Eugene Bowman Economic Empowerment Center
The Eugene Bowman Economic Empowerment Center is a tax-exempt nonprofit organization and was established in 1996. The Center creates programs and projects for children, their families and those who support's them. With respect for healthy emotional, social and intellectual development is what's important to us. We are dedicated to providing the information, support, and connections that families need to survive. Our programs also provide parents and children with strong defenses against environmental risk factors by teaching appropriate skills for personal growth, family enhancement, and interpersonal communication.
San Francisco
The Beat Within
The Beat Within's mission is to provide incarcerated youth with consistent opportunity to share their ideas and life experiences in a safe space that encourages literacy, self-expression, some critical thinking skills, and healthy, supportive relationships with adults and their community. Outside of the juvenile justice system, The Beat Within partners with community organizations and individuals to bring resources to youth both inside and outside of detention. We are committed to being an effective bridge between youth who are locked up and the community that aims to support their progress towards a healthy, non-violent, and productive life.
LYRIC
LYRIC's mission is to build community and inspire positive social change through education enhancement, career trainings, health promotion, and leadership development with lesbian, gay, bisexual, transgender, queer, and questioning youth, their families, and allies of all races, classes, genders, and abilities.
Each One Reach Out
Each One Reach One diverts incarcerated youth from a life in prison to become productive community members through mentor-based performing arts and academic tutoring programs.
Each One Reach One (EORO) has both paid and volunteer positions. We pay mentors, who work daily during our two-week programs (35-hour commitment), and we ask professional actors to volunteer in performing our young writers' plays (a half-day commitment). In addition we seek volunteers to help EORO design its show programs, raise funds, plan events, provide office support and maintain its website.
The Center for Young Womens' Development
The Center for Young Women's Development (CYWD) is one of the first non-profits in the United States run and led entirely by young women. From the beginning, we have organized young women who were the most marginalized in San Francisco — those in the street economies and the juvenile justice system — to design and deliver peer-to-peer education and support.
Pacific Educational Group
PEG helps educators focus on heightening their awareness of institutional racism and developing effective strategies for closing the achievement gap in their classrooms, schools and communities. We provide cutting-edge, individualized and comprehensive support for school districts in the form of leadership training, coaching and consulting. "At Pacific Educational Group we believe Systemic Racism is the most devastating factor contributing to the diminished capacity of all children, especially black children, to achieve at the highest levels, and contributes to the fracturing of the communities that nurture and support them."
Youth Outlook
YO! Youth Outlook is an award-winning literary journal of youth life in the Bay Area.  Featuring in-depth reporting pieces and first-person essays, comic strips and poetry pages, YO! is the communication outlet for youth who feel their voice and visions need to be seen and heard.  YO! is a bridge to the world of youth expression.
YO! chronicles the world through the eyes and voice of young people – between the ages of 14 and 25.  From reporting pieces on Palestinian American youth in the Bay Area to interviews with gospel hip hop bands; from photo essays by homeless youth to journal entries from temp workers in Silicon Valley, YO! offers a unique window into California's youth subcultures.
Santa Monica
Pico Youth & Family Center
Pico Youth & Family Center (PYFC), a non-profit organization in Santa Monica is committed to preventing youth violence. Through various services and caring staff support we bring hope to the lives of youth.We serve hundreds of youth annually, ages 16-24 who are most at risk, through case management, counseling, tutoring, job readiness training, leadership development, music, art and computer training. The PYFC is a positive alternative to the streets for many of Santa Monica's youth and young adults who seek guidance, support and service.
Statewide
Teen Source
TeenSource.org, is an educational website launched in July 2001 by the California Family Health Council, Inc. (CFHC) as a resource for teens and young adults between the ages of 13 and 24 seeking information on healthy and responsible sexual lifestyles.